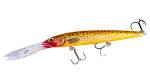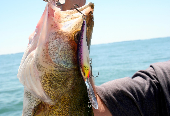 Perch fishing starts heating up in late June and peaks in late August. With the numbers of Perch in Lake Erie increasing limit catches are becoming more common.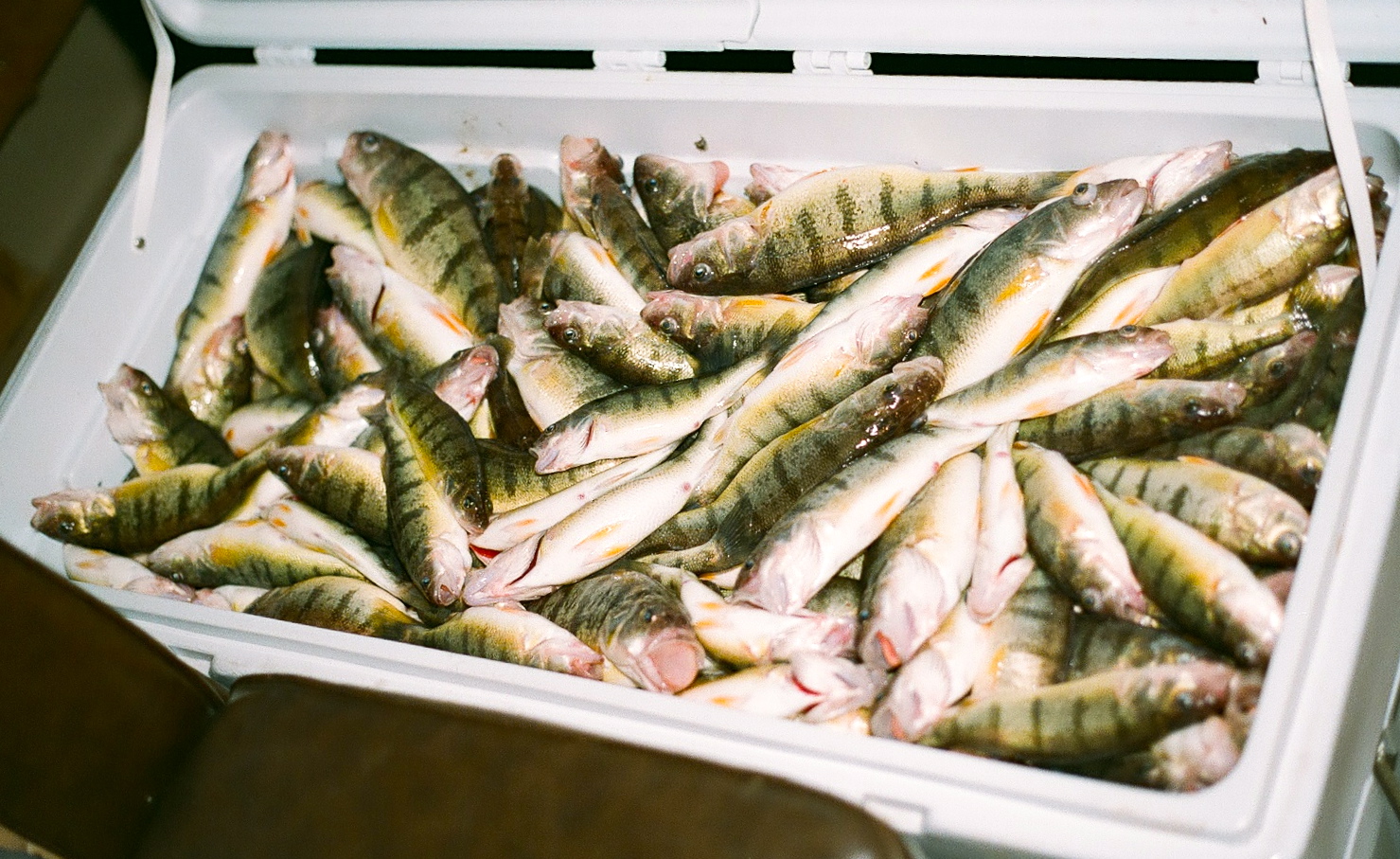 "Perch Jerk'n" is fun, the kids love it and it requires the simplest of fishing techniques, vertical jigging. Perch are abundant, widespread, and easy to catch. As a bonus they are one of the tastiest fish in the lake and will make a mouth watering meal. Once you get in a school the action can be fast and furious. The fish's quick, light to medium tugs or "Perch Jerk'n" on the rig makes Perch fishing loads of fun.
"WOW" That's a lot of Perch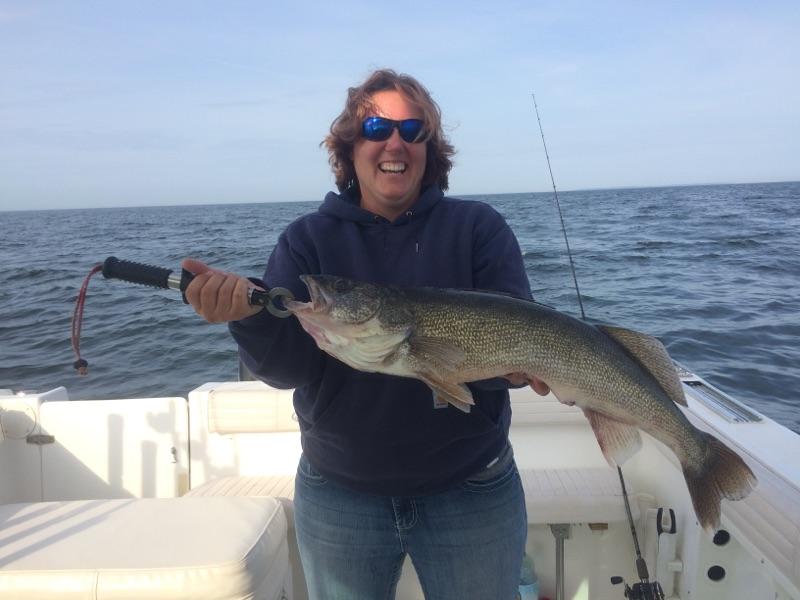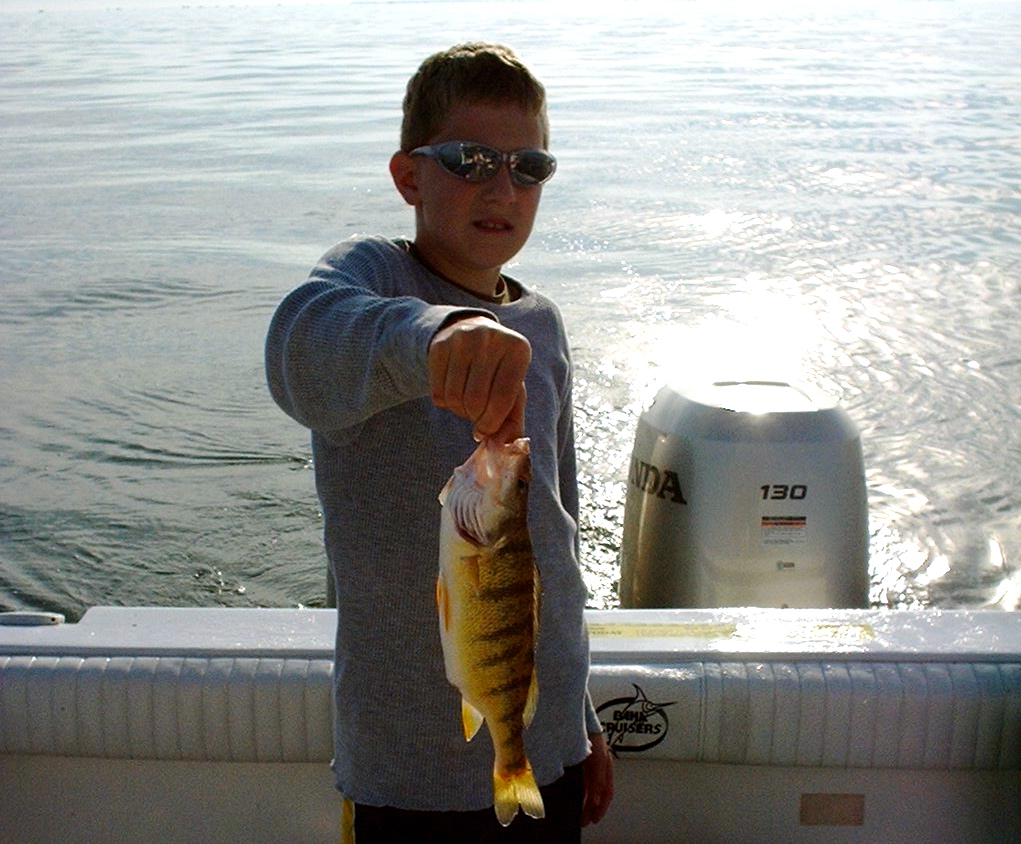 Walleye Fishing
Walleye fishing normally begins in early April depending on the winter ice thaw. We will be fishing around the Lake Erie reef complex, nearly 80% of the entire population of Walleye will be on and around the reefs for spawning. The normal tactic we employ is drifting near the reefs and casting or vertical jigging hair jigs and vibrating blade baits. This hands on technique is picked up fast and loads of fun.
Another method we use this time of year is slow trolling stick baits pulled behind offshore inline boards in the deep water around the reef complex, boat speed is from .8 to 1.2 mph. This is the time of year when the largest pre-spawn females are caught often weighing over 10 lbs.
Starting in May and lasting till the end of the season Trolling becomes our number one technique. Our normal set up is 12 rods on the planer boards and 4 dipsy diver rods and a bobber or chute rod. Trolling can be very exicting with multiple fish hooked at the same time . We will teach you the basics quickly and have you not only catching fish, but setting rods, netting fish and helping the first mate run the back of the boat which fisherman find very rewarding.